Feature: Grant C. Dull & ZZK Records
June 12, 2014 by Tatsu Jones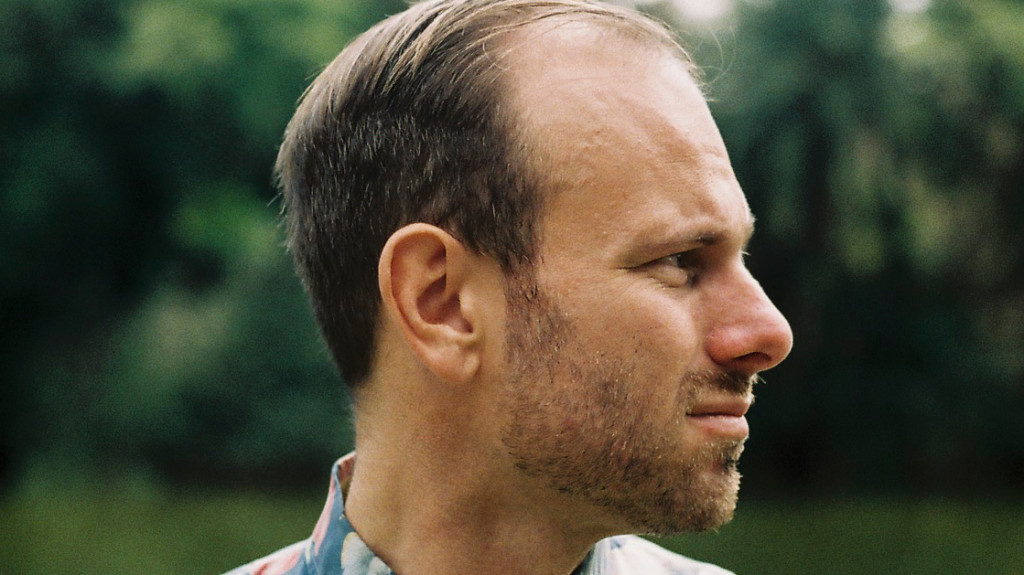 Photo: Felipa Alves
In anticipation for his summer European tour, Club Popozuda's Tatsu Jones sat down with ZZK label head, Grant C. Dull, to discuss the history of the emblematic Argentinian label and their upcoming documentary on the history of 21st century electronic cumbia.   Speaking over the office buzz on a humid Monday afternoon, Grant and his label ZZK are based in the trendy Palermo neighborhood of Buenos Aires, Argentina. Considered to be the platform that launched acts such as Frikstailers and El Remolon, Dull – AKA El G – started Zizek Club & ZZK Recordstogether with DJ Nim and Villa Diamante in order to showcase the then budding branch of Global Bass they subsequently coined 'Digital Cumbia'.
Lured to the country by the timeless prose of Jorge Luis Borges and melodies of Astor Piazzolla, Grant's path to ZZK stemmed from the founding of bilingual tendency and cultural blog, What's Up Buenos Aires.  The website led to party production, and the parties – now considered to be the heart of ZZK – led to the formation of the label, "The label was born through an evolution of a lot of things. I started a bilingual arts and cultural website called What's Up Buenos Aires. It was all about showing the rest of the world what was happening in the Argentine underground – theatre, music, restaurants – whatever was interesting. I turned into a party and events promoter and producer. That led to me meeting everybody, throwing a lot of parties and honing in on a certain scene I was really into. In 2006 a DJ called DJ Nim came to me and said he had a new space and invited me to start a weekly party. That party became ZZK."
Inspired by the name's look and sound, the three decided to name the label after the contemporary, radical Slovenian philosopher, Slavoj Žižek. Žižek's signature mix of pop culture and Lacanian thought gave a guise of philosophical direction to their newly found dance night,"It was a place where we would showcase local producers and mix it with the global sounds we were into at the time. It wasn't just a space for cumbia, hip hop or electronic. It was about everything under the sun. We started the parties in 2006, and it quickly it became a night that focused on local sounds. These sounds needed a space beyond the club. We put together a compilation, and the label was born in 2008."
ZZK's first compilation featured sixteen artists, and their first artist LP came from cumbia ragga act, Fauna, with 'La Manita de Fauna'. Six years later, the label has just released El Remolon's fourth LP, and their artists tour regularly though Europe, Latin America and the United States. When asked why both Latinos and non-Latinos resonate with ZZK's brand of bass music rooted in traditional sounds, Dull's response sheds light on a movement much larger than the Digital Cumbia he and his colleagues have been championing, "Electronic music is having it's moment where all these folkloric, autonomous sounds are coming out of places. Maybe some press, blog love or a gringo like me is out there making it understood in their language more easily.  It's not just Latin, electronic, or urban. It's a bit of all of that. In this digital age, people are more open to international sounds; it's just more available. It's not as foreign as it was 20 years ago. You just get on Youtube, Soundcloud and Spotify, and there it is."
With a focus on the traditional pioneers of Latin American cumbia, ZZK is working on a documentary that tells the story Latin Bass. Fueled by a desire to tell the complete story, Grant speaks of his motivation to create the biggest project yet for this young label, "Six years I've managed the label and artists and toured non-stop. I'm kind of done with that and want to shift my energy into something different. I'm inspired to keep telling this story of this hybrid, 21st century sound, but not just Argentina and ZZK, but the whole picture. In the documentary we are showcasing the who's who's of Global Bass, Latin Alternative, digital underground, but also the pillars – the people who came before us. The people who were starting to experiment with it and those who made cumbia popular back when they first started pressing records. We never felt this was a trend. We knew it was a larger part of history that came way before us. We are reinterpreting it for the 21st century."
2014 sees Grant and the ZZK crew plan releases for a new generation of producers. No names yet, but "If you've been paying attention to who's doing what in the Latin Bass scene, it should give you a pretty good idea who we´ll be working with next."   Catch Frikstailers, El G, Chancha Via Circuito & La Yegros touring Europe this summer.
Words by: Tatsu Jones